The program was formerly known as "Shop with a Cop" is now called "Cops and Kids".  The purpose of the fundraiser is to raise funds for a variety of things for our lodge and to help with the annual "Cops and Kid's" program.  We select underserved children and take them shopping with police officers just prior to Christmas.
Please consider making a donation!!
If you have questions or concerns about the fundraiser feel free to contact Lt. Randy Hampton (retired) at 731-697-8693 or Capt. Jeff Shepard at 731-444-2224.
Donate to Louis Fullerton Jr., FOP Lodge #7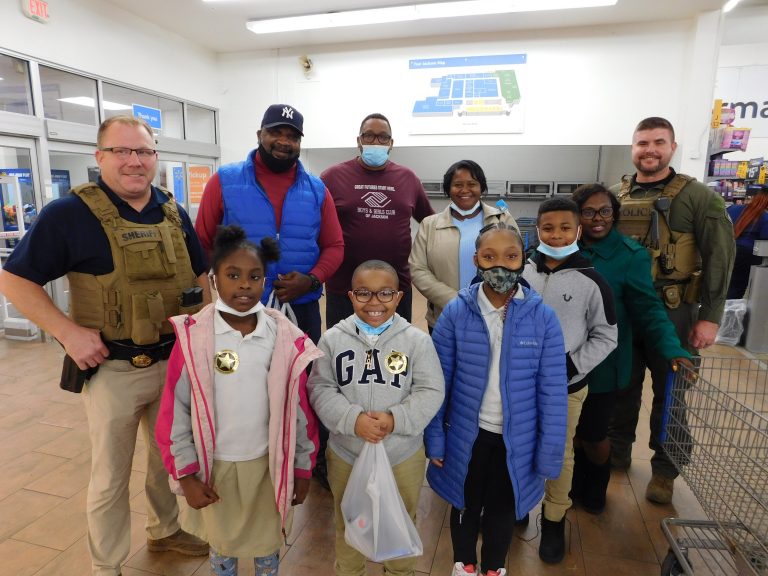 Cops and Kids
The 2021 Cops and Kids Event was held at the Walmart North Store on Monday, December 13, 2021, at 6 PM.  The Jackson Boys and Girls Club did the screening for the event.  We had a good turnout this year and appreciate the Officers, Volunteers, and Donors who made this yearly event a success.
Read More »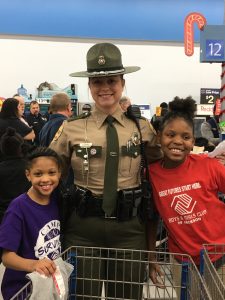 Cops and Kids
The annual Cops and Kids shopping event was held at the North Jackson Wal-Mart on Tuesday December 11, 2018.  This year's children were screened by the Boys and Girls Club of Jackson.  Officers from the Jackson Police Department, Tennessee Highway Patrol and the Madison County Sheriff's Office helped the kids to shop for themselves and
Read More »